The Line of Beauty
2015
Solo Exhibition
What If The World Gallery, SA
Derek Jarman, 1994 (Fragment I,II)
2015
Brass and Relief Prints on Zerkall Intaglio 250gsm
175 x 170 cm (per panel)
Multiple of 2
Vanitas
2015
A collaboration with Christopher Peter
Found plantmatter and faux flowers
Dimensions variable
Darling M

SO SORRY, FELL INTO DINNER with Hans and then into a long discussion re his big 70th party weekend etc and it got later and later and it was SUCH a lovely opening and your work looked so superb that one just felt it was all complete…

Since it was so late, went to Crew Bar, line of beauty, and feasted on a boy behind the bar, whose skin was like fudge and his rather unusual body, extraordinary, was part of the line of beauty, and every now and then he pushed his underpants a little bit further down and then up again, it was very clever, very quiet, he had a sweet stillness and also his hair grew into a curl at the nape of his neck, way down was his hairline, unusual, biblical, a lovely end to the line of beauty for last night. You wouldn't have wanted me just being platonically social AGAIN? One had done that part.

You can thread this narrative into your scribblings.

This lovely creature can be purchased, one feels, for good money for a few delicious minutes.

WORTH SAVING UP FOR
A Chance Encounter I
2015
South African pine, brass and powder-coated steel
Dimensions variable

Black Beauty
2015
African Blackwood, Black Zimbabwean Granite, copper edging and relief prin on Zerkall Litho 300gsm
Approx. 63 cm each (Diameter)
A Chance Encounter II
2015
African Walnut, brass, glass and Verde Guatemala marble
184 x 135 cm

A Brief Introduction to the Monarchy of Colour:
The Seduction of Blue I
2015
Relief print and collage on Zerkall Litho 300gsm
114 x 76 cm
A Brief Introduction to the Monarchy of Colour:
The Nostalgia of Mint
2015
Relief print and collage on Zerkall Litho 300gsm
114 x 76 cm
A Brief Introduction to the Monarchy of Colour:
The Aristocracy of Pink
2015
Relief print and collage on Zerkall Litho 300gsm
114 x 76 cm
A Brief Introduction to the Monarchy of Colour:
The Failure of White
2015
Relief print and collage on Zerkall Litho 300gsm
114 x 76 cm
The Boathouse Scene I, II
2015
Copper and Relief print on Zerkall Litho 250gsm with copper plated-aluminium edging
40 x 33 cm (each)

Untitle (The Line of Beauty)
2015
African Walnut and brass
156 x 101cm
An Affair Below
2015
Individual relief prints on Zerkall Intaglio 250gsm
300 x 470 cm
Vertical Horizons
2015
Relief print and collage on Zerkall Litho 250gsm
45 x 35 cm (each)

Halcyon Days of Youth III
2015
Relief print and collage on Zerkall Litho 300gsm
109 x 75 cm

Halcyon Days of Youth I, II
2015
Relief print and collage on Zerkall Litho 250gsm
75 x 55 cm
The Aesthetics of Desire
2015
Brass, walnut edging, relief on Zerkall Litho 250gsm
141 x 101 cm

The Aesthetics of Lust
2015
Copper, walnut edging, relief on Zerkall Litho 250gsm
141 x 101 cm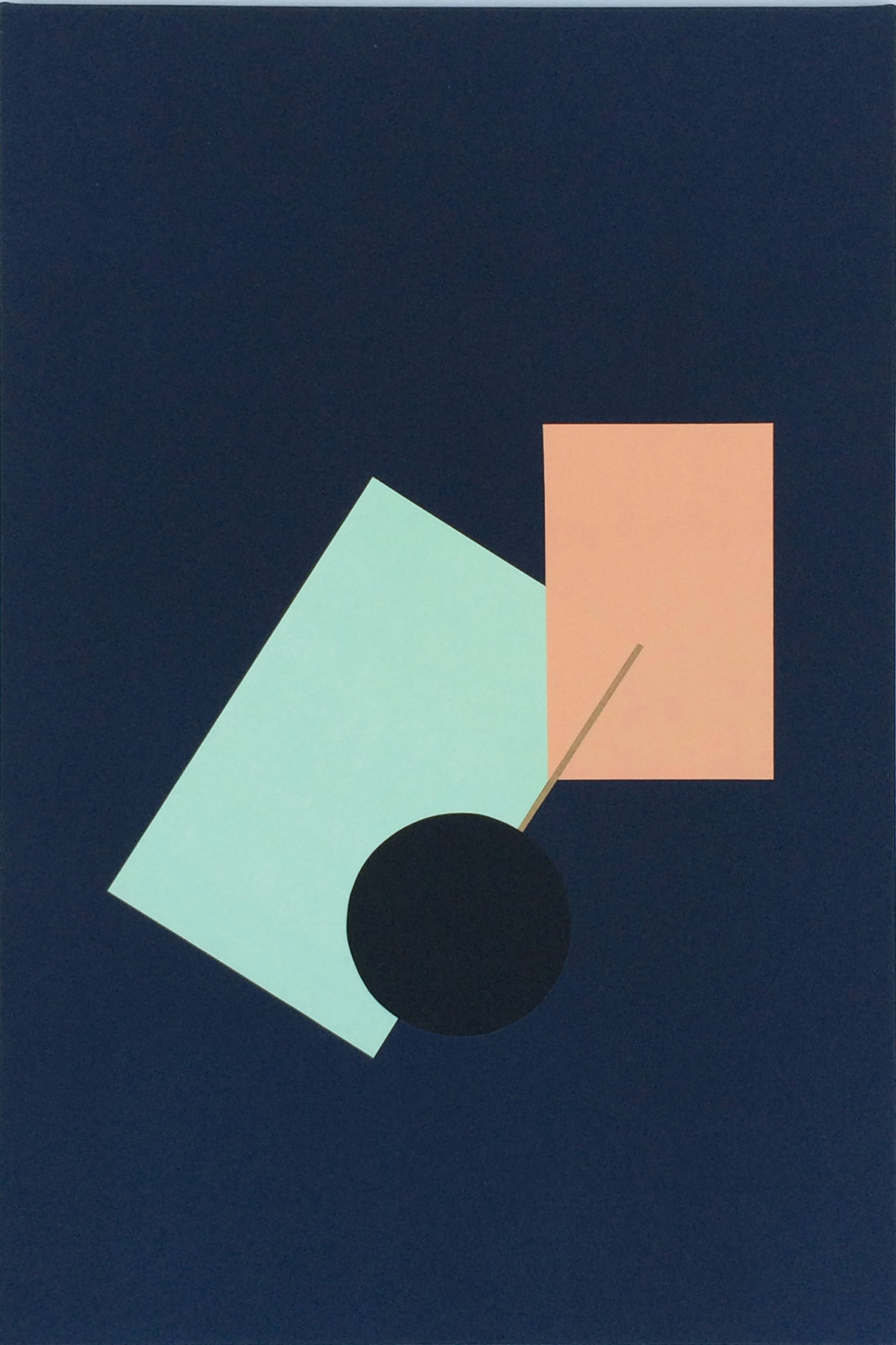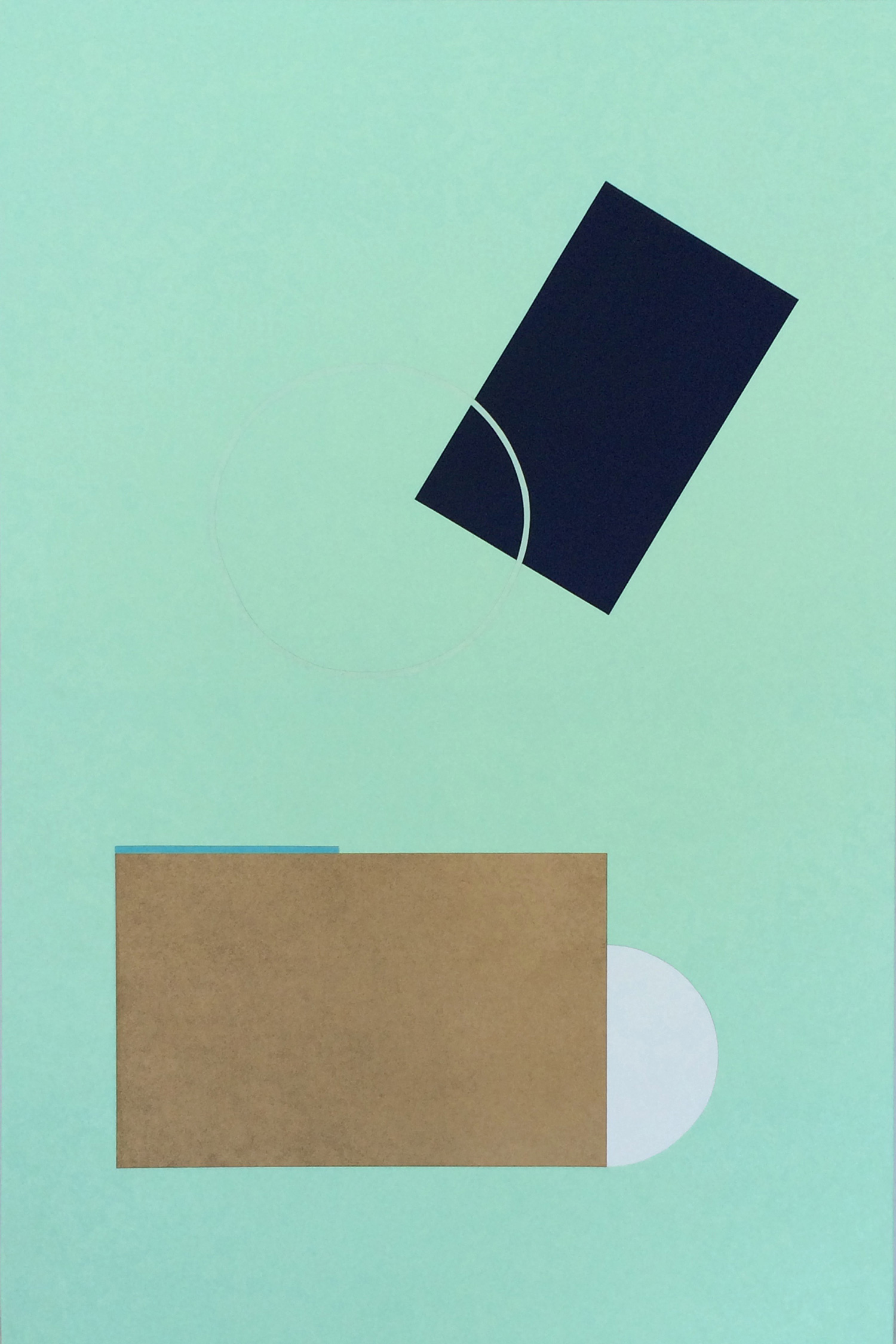 Collapsing Sunset / The Abandonment of Romance I - XVI
2015
Relief print and collage on Zerkall Litho 250gsm
60 x 40 cm each

The Line of Beauty
2015
Solo Exhibition
What If The World Gallery, SA

"…but he felt the relief of being alone as well…the forgotten solitude which measures and verifies the strength of an affair, and which, being temporary, is a kind of pleasure."
Alan Hollinghurst,
The Line of Beauty
(2004)
In
The Line of Beauty,
his second solo exhibition with WHATIFTHEWORLD, Morné Visagie continues his affair with colour, and gestures towards the possibility of relations; an encounter between two anonymous figures in a changing room, an encounter between a pink circle and a deep blue background. His works on paper and sculptural collages appear as abstract notations, with a distinct vocabulary of form and colour. Among these descriptive installations and scenes, a sense of untouched silence is evoked. Like the flat colour backgrounds of his relief prints, Visagie's installations present places or planes for chance meetings. The nonspecific in these works lends it the quality of dreams, or places half-remembered. Has the tryst already taken place, or is it yet to come? Who are the characters for this empty stage?
The exhibition's title,
The Line of Beauty
, alludes to both the aesthetic theories of William Hogarth and to a novel of the same name by Alan Hollinghurst. It illustrates Visagie's negotiation of abstraction and narrative, a tension apparent in the contrast between his collages and installations.
A series of collages, titled
Collapsing Sunset / The Abandonment of Romance
, deconstructs the elements of a sunset – the horizon line, the sun and it's reflection, the sky and the sea – to produce new compositions. A pink circle intersects a gold rectangle; a thin blue line hovers on a pale mint background. These works skillfully marry both repetition and variety, two primary aesthetic components discussed in Hogarth's
The Analysis of Beauty
(1752). In addition to aesthetic exercises, these sea scenes provoke particular associations. Allusions to the deaths of two ill-fated lovers, Rijkhaart Jacobsz and Claas Blank, condemned to drown in 1735 for their homoerotic relationship, continue to recur in Visagie's work. Two deaths in the deep blue. And perhaps, for the sake of poetry, at sunset, and under a pink sky.
In other works on paper the individual colours become characters in an unclear narrative; with a dramatis personae of nostalgic mint, seductive blue, luxurious white, and aristocratic pink. But their roles, besides the ostensively visual, are uncertain.
Visagie's use of colour and material is luxurious and sensuous; African Blackwood, marble, an elaborate flower arrangement, rich colours and gold ink, highly-polished brass and copper plates. They suggest a luxury familiar to certain novels and films; luxury particular to fiction, untouched by the tedium of real life, inviolate. The material indulgence of the works distances them from the effect of the everyday. And this indulgence extends to the works' titles too; grandiose with their adjectives, and their drama.
The Line of Beauty
continues Visagie's negotiation of abstraction and representation, the explicit and the implied, presence and absence, and of a melancholic longing.
Written by Lucienne Bestall